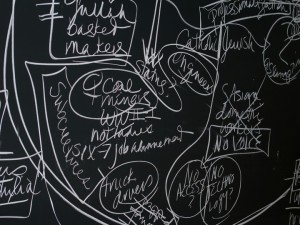 We offer consulting services for medical groups who want to thrive in the dynamic healthcare environment.  We  study how leading organizations make a practice of breaking rules and questioning the status quo to uncover both simple and broad-reaching ideas for success. We apply this knowledge to help you develop the tools needed to generate meaningful solutions for your organizational challenges.  We understand that each group's situation is unique, so we customize our work to match your specific needs.
Our areas of expertise stem from over a decade of working with high-performing medical groups. Major focus areas include:
Establishing Group Culture
Achieving Organizational Alignment
Defining Ideal Leadership Structures &  Roles
Implementing Leadership Development Programs
Assessing Infrastructure and Systems for Success
Please contact us to learn how we can help you!