Our mission is to prepare medical groups for success by providing innovative services and solutions to help enhance care delivery.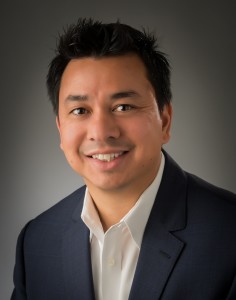 Background: Lucere's founder, Dr. Peter Valenzuela, has worked in multiple healthcare settings including private practice, academics, multi-specialty medical groups and integrated delivery systems. He has given national and international presentations on topics related to clinical leadership development, practice management and medical innovation.  In 2012, Dr. Valenzuela was named Physician Executive of the Year by the Medical Group Management Association (MGMA) and the American College of Medical Practice Executives (ACMPE).  The award honors a physician executive who has exhibited outstanding leadership to achieve exceptional medical group performance in the delivery of healthcare through personal example and collaborative team management. In 2017, the MGMA again recognized Dr. Valenzuela with the Harwick Innovation Award for meeting the challenges of the new healthcare system head-on and developing innovative solutions that enhance the effectiveness of healthcare delivery. The award was based on his work in addressing provider well-being and enhancing provider engagement.
Education: Peter received his bachelor's degree from the University of Texas (UT) in Austin.  He attended medical school at UT Southwestern in Dallas and completed his family medicine residency at John Peter Smith Hospital in Fort Worth, Texas.  Peter later earned a masters in business administration with a focus on healthcare from Auburn University in Auburn, Alabama. Dr. Valenzuela completed an educational training fellowship at the Waco Faculty Development Center in Waco, Texas focused on understanding and applying performance-based training and development techniques including curriculum design, delivery methods, training technology and evaluation.  In addition to the fellowship, Dr. Valenzuela holds a greenbelt certificate for six sigma in healthcare from Villanova University and a healthcare innovation and entrepreneurship certificate from Duke University. He is also an alumni of the exponential medicine program through Singularity University. Exponential medicine brings together leading thinkers, innovators and practitioners to reveal what's happening in labs and in clinical trials today, and what game changing technologies are likely coming to market in the next 2 to 10 years.
Additional Credentials: Certified Medical Practice Executive, Fellow of the American College of Physician Executives & Fellow of the American Academy of Family Physicians.